rewild your spirit
Forest bathe in this enchanting shimmer oil blend, inspired by the goddess of the hunt Artemis. Rich in antioxidants and anti-inflammatory properties.
TRY NOW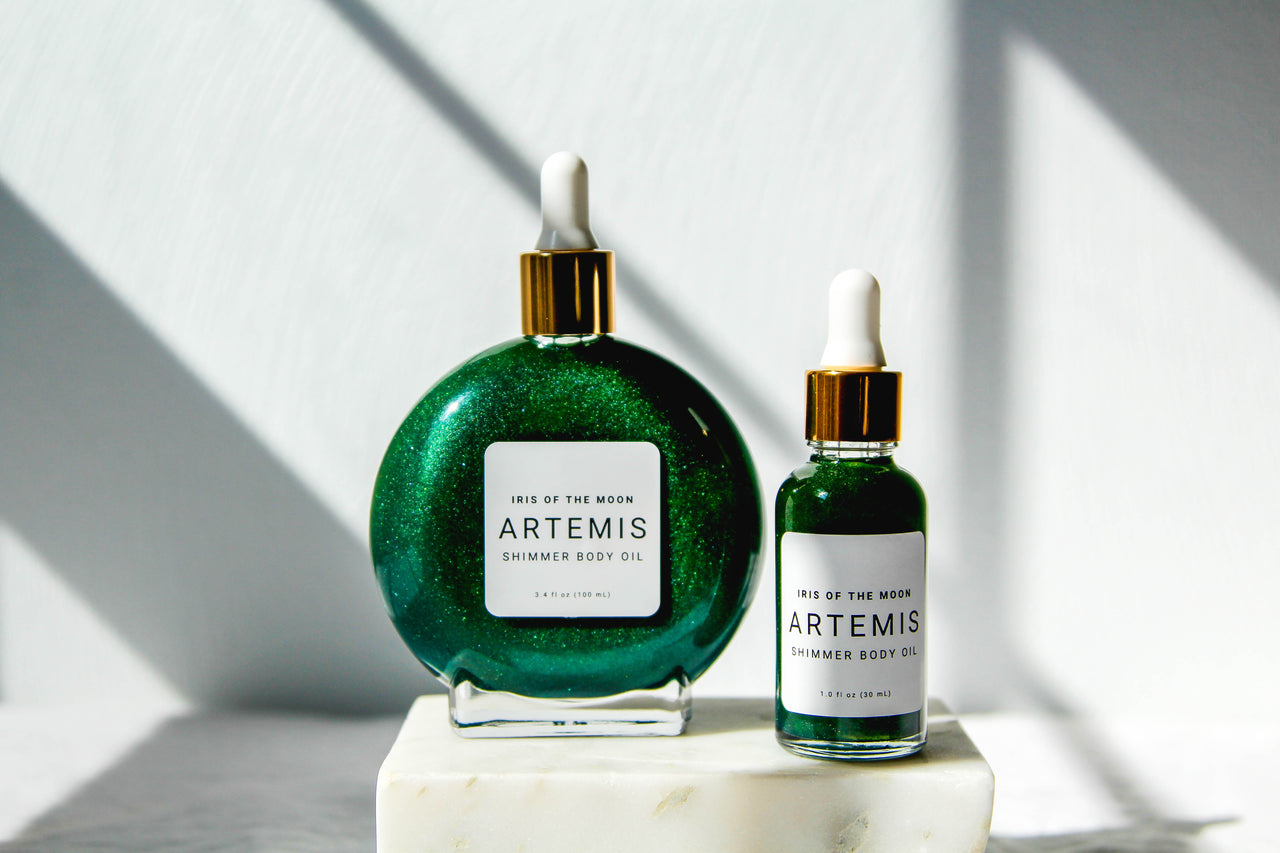 MEET OUR BESTSELLERS
Regular price

From $24.00 USD

Regular price

Sale price

From $24.00 USD

Unit price

per
zodiac perfumes
Limited edition. Will be discontinued end of year.
OUR PHILOSOPHY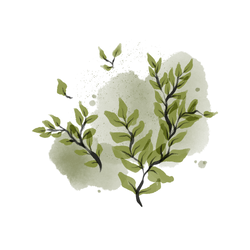 CLEAN
Free from parabens, phthalates, and petrochemicals. Cruelty-free and vegan.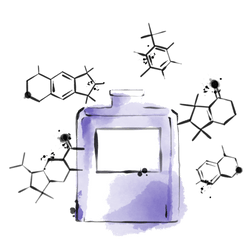 FUNCTIONAL
Each fragrance carries real-life benefits backed by science and aromatherapy.
INTENTIONAL
Scents are intention-crafted for self-empowerment, mindfulness, and rituals.
LEARN MORE
FREQUENTLY ASKED QUESTIONS
How do I contact customer service?

Send an email to hello@irisofthemoon.com and we'll be happy to assist you.

We'll do our best to respond to order-related inquiries within 24 hours during business days (Monday-Friday). For other concerns, we'll get back to you as soon as we can.
What is Iris of the Moon's return policy?

Returns and exchanges are accepted within 30 days of the delivery date.

Items that are damage, defective, or over $60 are eligible for a full refund, minus shipping and handling fees, to your original payment method.

Items that are under $60 are eligible for store credit.

All samples are final sale. They are not eligible for a refund or store credit.

To initiate a return or exchange, please email hello@irisofthemoon.com. Be sure to include the item's order number and your reason for the return or exchange. Return shipping on items being returned/exchanged will be paid for by the customer.

Please allow up to 10 business days for your refund to be processed once we receive your return or exchange.
What is Iris of the Moon's shipping policy?

US Orders: Orders over $75 qualify for FREE shipping. A flat shipping fee of $6.99 (discovery set or samples only) or $9.99 applies to orders below $75. Sign up for our newsletter to receive a one-time code for FREE shipping on your next order.

International Orders: Orders over $150USD qualify for FREE shipping. A flat shipping fee of $21.99 applies to orders below $150. Due to high cost of shipping, the free shipping code does not apply to international customers at this time.

Once you place an order, allow up to 1-2 weeks for delivery. All items are handmade in small batches in Los Angeles. Our team is lean, so sometimes it takes a little longer to process orders. Once your package ships, a tracking number will be emailed to you.
Is Iris of the Moon available in stores?

Not yet, but we're in the process of establishing relationships with boutiques and retailers. If you are interested in carrying Iris of the Moon's products, please email us at hello@irisofthemoon.com.

Iris of the Moon is also available to wholesalers on the marketplace Faire.
What do I do if I'm having issues with my fragrance?

Fluid Separation: Separation, oil spots, or cloudiness in the bottle may occur. This is normal and is more commonly found in all-natural perfumes. To remix the spots, gently shake the bottle. Store products at room temperature and away from sunlight to preserve color and scent.

Allergic Reactions: This is uncommon, but some people may have an allergic reaction to certain fragrance and essential oils. As with all beauty products, we suggest conducting a patch test by applying a small amount inside the elbow before use.

Change in Smell: It is normal for a perfume to change in smell over time. The fragrance and essential oils have complex chemistry that are always reacting, even when not in use. This results in the smell of your perfume changing over time (albeit slowly). To extend the longevity of its original essence, we recommend storing products at room temperature away from direct sunlight.
How long does Iris of the Moon's fragrance last?

How long Iris of the Moon's fragrance lasts depends on 2 factors:

Perfume Formula: Depending on the perfume, clean perfumes (mix of clean synthetic + naturals) and all-natural perfumes will have varied performance. Clean perfumes will last longer as they contain compounds that help extend strength and longevity. They may last from 2 to 12 hours. Natural perfumes, on the other hand, are more volatile and will fade faster. They may last from 2 to 5 hours.

Perfume Application: Where you apply perfume also affects strength and longevity. To extend how long your fragrance lasts, we recommend applying perfume to—

1) ...the pulse points on your neck.

2) ...the neck of your shirt (fragrance lasts longer on fabric than on skin).

3) ...your hair. Apply perfume to your brush, then comb it through your hair. Your hair absorbs and diffuses fragrance better than your skin.
What's the difference between synthetic, natural, and clean fragrance?

Synthetic: man-made chemical compounds that mimic our favorite scents (e.g. baked goods, fruits, amber). Not all synthetic ingredients are clean and some have been proven to be irritants, endocrine disruptors, and harmful to our environment.

Natural: chemical compounds that are found in nature. Essential oils, absolutes, and CO2 extracts are common examples of natural ingredients.

Clean: man-made chemical compounds that mimic our favorite scents and are approved as environmentally and physically safe to use by the International Fragrance Association ("IFRA").

Iris of the Moon values and understands the importance of what we apply to our skins and the residual effects fragrance may leave on our environment. We strive to use a combination of only clean and natural ingredients in our products.
Does Iris of the Moon share their ingredients?

Absolutely! Unlike other fragrance companies who choose not to disclose their full ingredient list (which they legally can do), Iris of the Moon values honesty and transparency. Our full ingredient list can be found on each product's page.
What is "intentional fragrance™"?

For centuries, civilizations from Ancient Egypt to India have recognized fragrance as a spiritual element of daily life. These cultures have utilized fragrance as a form of purification and worship, using scents such as incense and oils in religious practices to cleanse the body and elevate the spirit. Science also supports the spiritual power of fragrance, as it has been shown to evoke emotions, create peaceful surroundings, and improve physical and mental well-being. From a tool for self-expression to modern medicine, fragrance has the ability to activate us on a spiritual, emotional, and physical level. That's why at Iris of the Moon, we create fragrances that seamlessly blend spirituality and science to enhance your overall experience. Hence, "intentional fragrance™".