Regular price
Sale price
$48.00 USD
Unit price
per
Sale
Sold out
Rituals: Grounding, Moon, Shamanism

Inspired by the Greek goddess of the hunt, Artemis is a body oil rich in omega-6 fatty acids and natural tocopherols (Vitamin E complex). Mixed with forest-inspired scents of cypress, cedarwood, hinoki wood, and balsam fir, this empowering blend is excellent for dry and sensitive skin and contains antioxidants and anti-inflammatory properties.
A dash of ethically-sourced green mica enchants this blend with the wild spirit of Artemis.
Infused in our proprietary oil blend, Artemis Goddess Oil deeply nourishes the skin, leaving it soft, smooth, and youthful-looking. Rich in antioxidants and essential fatty acids, Artemis Shimmer Body Oil promotes healthy skin and hair, leaving you with a radiant and glowing complexion.
Use as part of your skincare, meditation, or wellness ritual.
1. Use as body or massage oil to moisturize skin after a shower or bath.
2. Use 1-2 drops as a face oil.
3. Apply to pulse points for a subtle perfume oil.
4. Use as anointing oil to set intentions before any wellness ritual.
Helianthus annuus (sunflower) oil*, limnanthes alba (meadowfoam) oil, oenothera biennis (evening primrose) oil*, prunus armeniaca L. (apricot kernel) oil*, rosa canina L. (rosehip) oil*, amaranthus caudatus (amaranth) oil*, picea mariana (black spruce) oil, abies sibirica (siberian fir) oil, abies balsamea (balsam fir) oil, cedrus (cedarwood) oil, cupressus sempervirens (cypress) oil, chamaecyparis obtusa (hinoki) oil, boswellia spp. (frankincense) oil, syzygium aromaticum (clove) oil, mica titanium dioxide, chromium oxide green

*Organic

Ingredients labeled with "oil" only are all-natural. Fragrance oils are noted in the ingredient list.
Caution: For external use only. Avoid contact with eyes. If contact occurs, rinse thoroughly with water. If skin irritation occurs, discontinue use. Keep out of reach of children.
View full details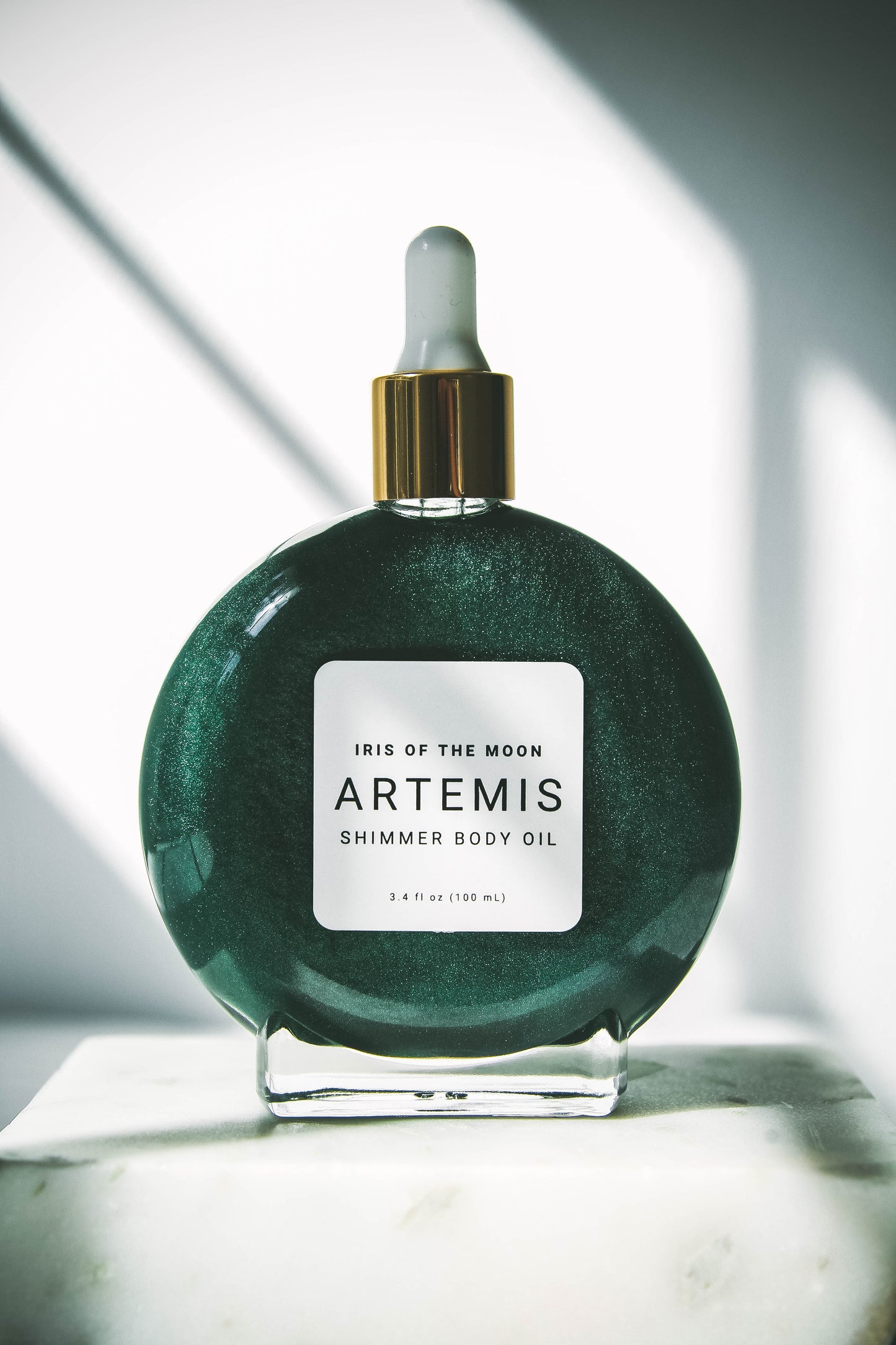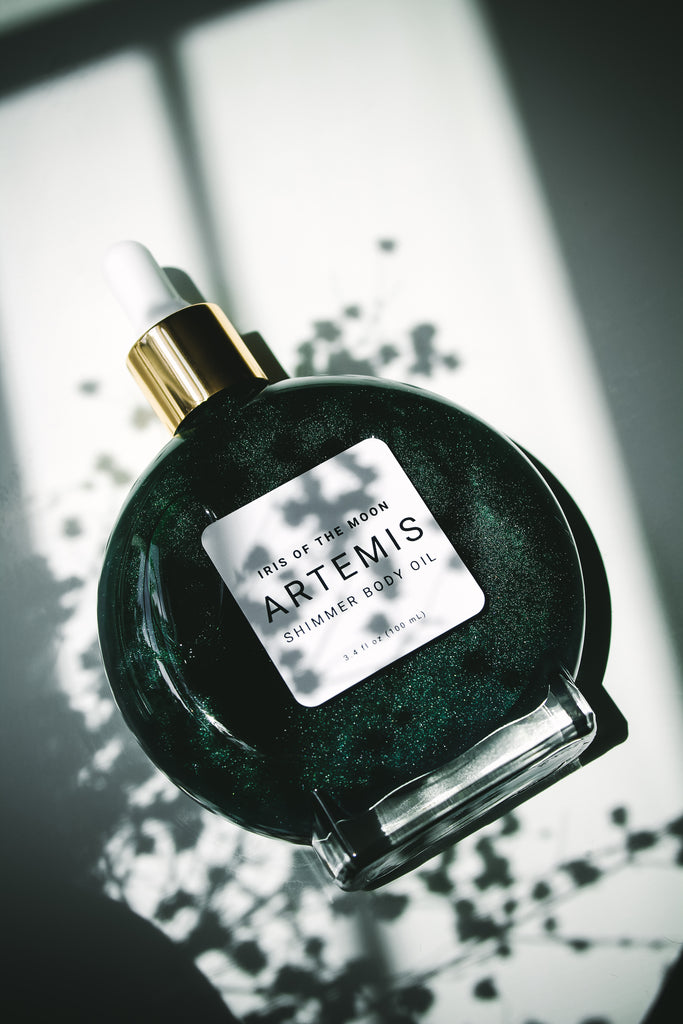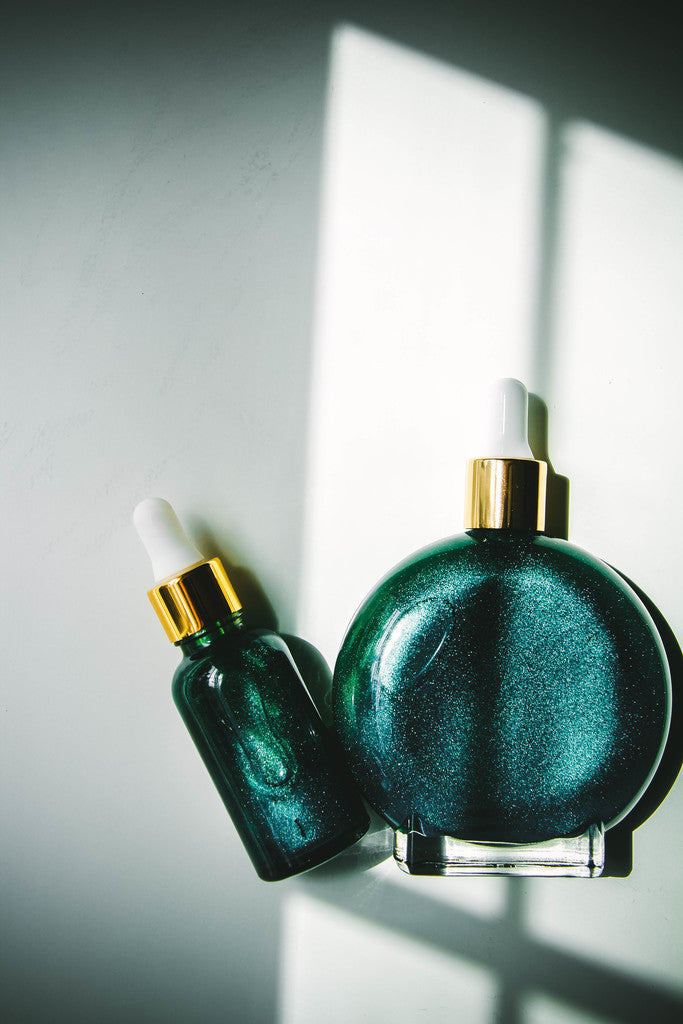 Spiritual Benefits
Black Spruce
Conquers deep-rooted subconscious fears passed down from our ancestors.
Cedarwood
Reminds us that we are supported and have community.
Hinoki
Facilitates inner harmony and teaches us how to find stability no matter our surroundings.
Frankincense
Assists us in "lifting the veil" to see the truth.
Nourish Your Skin: What's Inside
Sunflower Oil

Contains linoleic acid, an organic compound that supports the skin's natural barrier, aids moisture retention, and provides anti-inflammatory and antibacterial benefits.

Apricot Kernel

Reduces appearance of fine lines and wrinkles. Contains antioxidant properties that reduce inflammation and blemishes and defends the skin's natural barrier from environmental pollutants.

Rosehip

A natural retinoid considered superior to standalone retinol. Rich in Vitamin A, rosehip brightens skin, reduces blackheads, and boosts collagen production.

Evening Primrose

Rich in gamma-linolenic acid (GLA), this super potent oil supports hormone regulation, elevates mood, hydrates and tightens skin barrier, and protects the skin from free radicals.

Meadowfoam

Rich in omega fatty acids, meadowfoam oil locks in mositure and helps balance the skin's natural sebum production, promoting smoother skin complexion.

Amaranth

Rich in squalene, omega-6, and omega-9 fatty acids, amaranth oil is quickly absorbed by the skin. It offers deep hydration detoxification, and enhanced skin elasticity.