Regular price
$108.00 USD
Regular price
Sale price
$108.00 USD
Unit price
per
Sale
Sold out
Amber | Warm | Sweet
A warm fragrance that evokes the safe and cozy feeling of home. Infused with rich notes of myrrh, sandalwood, vanilla, and magnolia, this fragrance is a personal sanctuary that imbues you with a sense of comfort and safety wherever you go. Let Cancer be your faithful companion.
Top Notes: Myrrh
Heart Notes: Magnolia, Vanilla
Base Notes: Sandalwood
Organic cane alcohol, Myrrh (Commiphora myrrha), Sandalwood- East Indian (Santalum album), Vanilla CO2 (Vanilla planifolia), Magnolia (Magnolia × alba), Sandalwood- Hawaiian (Santalum paniculatum)
Caution: For external use only. Avoid contact with eyes. If contact occurs, rinse thoroughly with water or milk. Keep out of reach of children. Do not spray directly on clothing or furniture as it may cause damage. Store in a cool, dry place.
View full details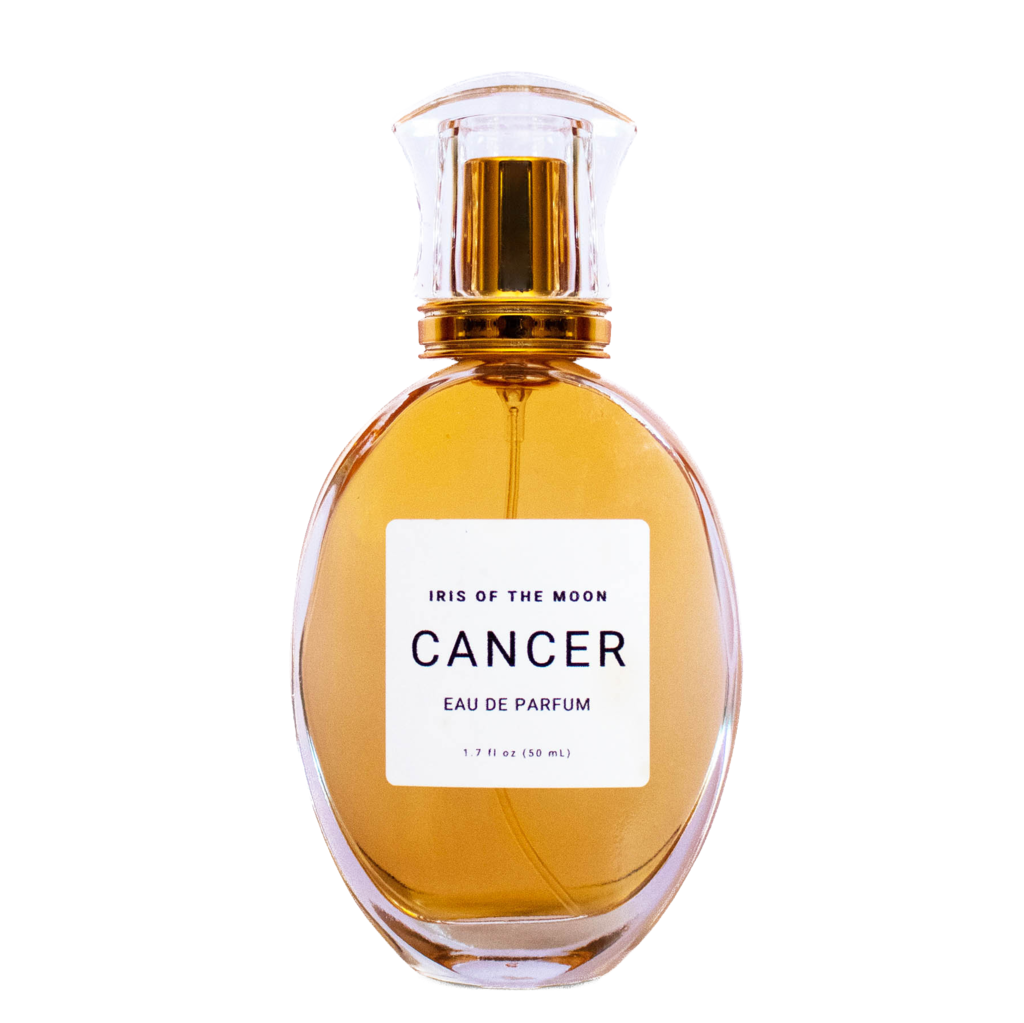 benefits
MYRRH
A sacred plant valued for its purifying properties and ability to dispel harmful, negative energies.
VANILLA
Creates a sense of relaxation and peace, soothing the nervous system and reducing feelings of anxiety, stress, and tension.
MAGNOLIA
Opens up the heart chakra, allowing the receiver to be more receptive to love in relationships.
SANDALWOOD
Brings peace to the mind, alleviates feelings of anxiety, and deepens one's connection with the Universe.
Yummy!
I like this scent. It's light and warm and a hint of sweet but has this …..clean or medicine type of note-I don't care for it and think it kinda throws it off a bit but, it also keeps Me smelling bc it's different. I use this with other perfumes tho, it's a great layering scent!!